UBERMILK
A Superlative Milk Experience
Ubermilk is the innovative milk frother for baristas who demand high standards of quality and operating efficiency. Create first class latte art milk foam by simply pressing one button!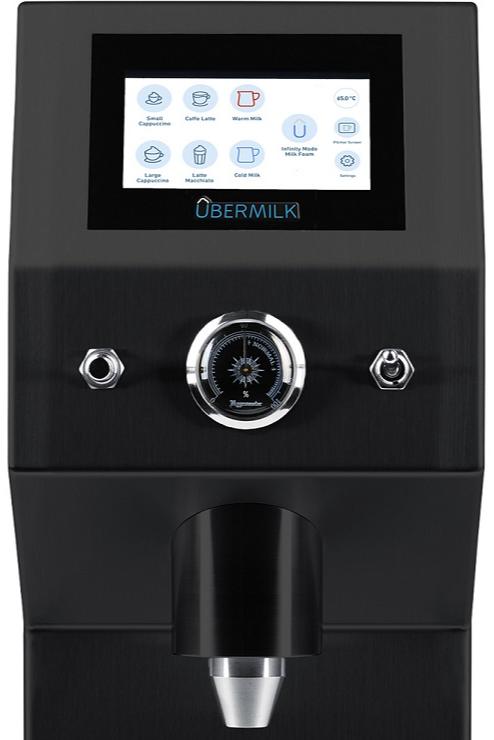 WHY ÜBERMILK


The Übermilk improves the workflow of both baristas and restaurateurs by providing them with high quality milk froth and 100% reliability.

Easy
Place a pitcher under the spout, select a pre-defined quantity and out comes perfect milk foam!

Convenient
Increase your output by taking the load off of your baristas.

Delicious
Perfect milk foam from the first to the last cup, no matter what drink you are serving.

Perfect and consistent foam
Consistent, high-quality foaming to serve the busiest lines
Simple Cleaning
with minimal required intervention
Save on Milk
Übermilk yields considerable savings, giving you the exact amount needed for your drinks
Touch Display
with intuitive, user-friendly controls